Posted: January 11th, 2017
By: Doriyon Glass*| Staff Writer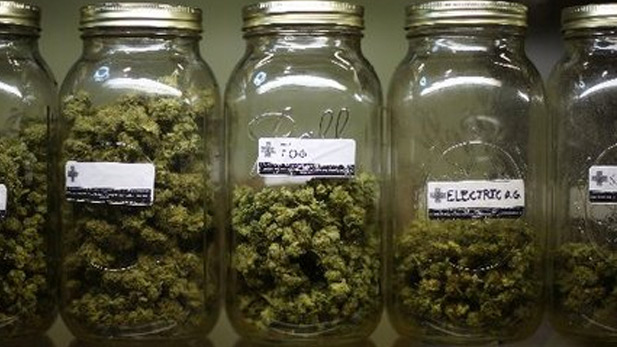 As states continue to legalize marijuana, its effect on the employment realm has also continued to surface.  Twenty-six states and the District of Columbia (DC) have legalized marijuana for medicinal use.  Seven of these states and DC have legalized recreational use of the drug.  Some states have also decriminalized possession of small amounts of marijuana.  One reason issues arise is because although a state may permit the use of marijuana, it is still an illegal Schedule 1 drug under federal law.  This inconsistency may lead to confusion for employees and employers, especially regarding employees with medicinal marijuana licenses.
Employees may believe because they have a medical marijuana license they are exempt for drug tests or the consequences associated with a positive test.  Although marijuana may be considered legal in a state, this is not necessarily the case in the workplace.  Arizona, Delaware, New York, and Minnesota are the only states that have statutes that specifically protect employees that have a medical marijuana license and test positive for marijuana use.  In those states it is the employer's burden to prove the employee was impaired during work.  Other state statutes are silent on this issue or are ambiguous.  For example, some states statutes prohibit employers from taking adverse action against an employee because of their status as a medical marijuana user, but do not touch on issues of a failed drug test.  Courts have been interpreting this silence and ambiguity in favor of employers.
In states that do not have statutes specifically protecting medical marijuana users many courts are allowing employers to test and terminate these employees on the basis of a positive test.  This is the case in even in states with the most liberal marijuana laws.  In Roe v. TeleTech Customer Care Management, a federal court in Washington permitted an employer to deny employment because of a failed marijuana test by a medical marijuana user.  That court also provided that Washington's Medical Use of Marijuana Act "does not prohibit an employer from discharging an employee for medical marijuana use, nor does it provide a civil remedy against the employer."  California courts consistently uphold Ross v. RagingWire Telecommunications, Inc., in which the California Supreme Court held that "an employee authorized to use marijuana for medical purposes could not state a cause of action for wrongful termination."
One reason employers are achieving success in these cases is because of marijuana's illegal federal status.  In a 2015, Colorado Supreme Court decision,Coates v. Dish Network, LLC, an employee sued an employer after  being discharged for "engaging in any lawful activity off the premises of the employer during non-work hours."  The employee was a quadriplegic that used medical marijuana when he was off duty to control muscle spasms and pain.  The employee argued that because he was licensed to use medical marijuana pursuant to the Colorado Constitution, the activity was not unlawful.  The court dismissed the employee's case, providing that an activity such as medical marijuana use that is unlawful under federal law is not 'lawful' activity.
This trend does not mean employers should disregard the legalization of marijuana because marijuana laws continue to evolve and marijuana supporters continue to advocate for medical users' protection.  Employers should stay up to date on their state's law to avoid violating their employees' rights or the law.
Doriyon Glass is a second year law student at Wake Forest University School of Law. She is interested in employment and higher education law. Before law school she studied Legal Studies and Criminal Justice at Gannon University in Erie, Pennsylvania.