Posted: March 7th, 2019
By: Jason Gonzalez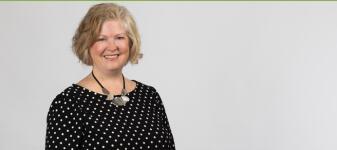 On March 8th, 2019, the Wake Forest Journal of Business & Intellectual Property Law will be hosting Camille Stell, current President and CEO of Lawyers Mutual Consulting & Services to join Pegeen Turner on a discussion of how attorneys can integrate technology in their everyday legal practice.
Camille began her legal profession after graduating from Meredith College and worked as a paralegal for 10 years with Young Moore & Henderson PA. In addition to her work as a paralegal, Camille has worked with North Carolina Lawyers Weekly, as a Business Development Manager with Kennedy Covington Lobdell & Hickman, and she has served as the Chair of the Raleigh City Group, Legal Marketing Association.
Camille was a past contributing member to the NBCA Transitioning Lawyer Commission and was the chair of the NCBA Law Practice Management Section. In September of 2011, Camille was honored with being named one of 25 distinguished individuals who have bettered the legal profession through their community involvement by North Carolina Lawyer's Weekly "Leader in the Law" award.
Finally, Camille currently sits on the Pro Bono Resource Center Advisory Board. This board is comprised of 18 professionals throughout North Carolina that serve as the front-line focus group for all pro bono initiatives, and as a means to outsource pro bono resources and communications to the state of North Carolina.
Camille has traveled throughout North Carolina sharing her experience and expertise in the legal community and the legal technology sector and the Wake Forest Journal of Business & Intellectual Property Law is honored to have her join us.